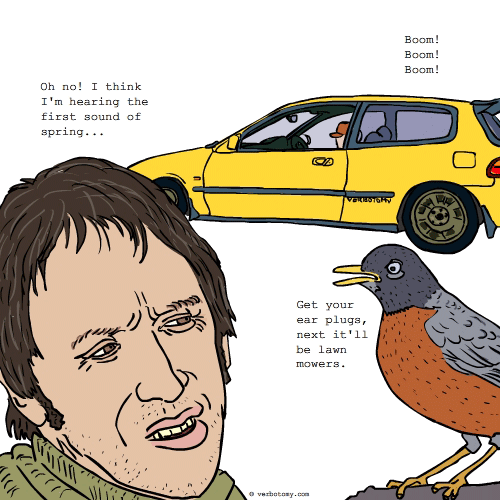 DEFINITION: v. To drive around in your car with the widows down and stereo blaring. n. The sounds emanating from the suped-up vehicles driven by strutting human males as they participate their annual spring mating rituals.
Carboating
Pronunciation: Unnecessary
Sentence: When even birds start complaining about the volume of your music, that's when you know to stop carboating.
Etymology: Car (A vehicle used for transportation on wheels) + Showboating (To behave in a conspicuous or ostentatious manner)
Points: 914