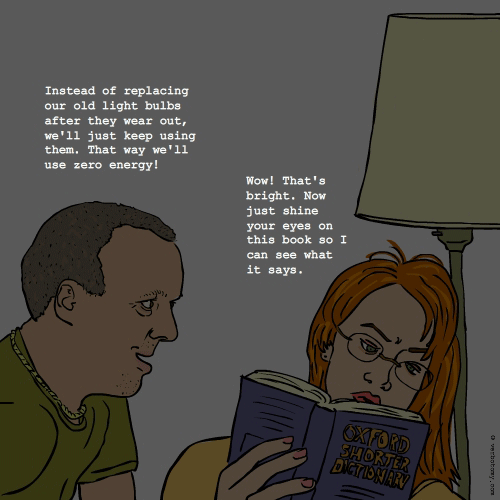 DEFINITION: n. An environmentally friendly program or product which does not live up to expectations. v. To try to save the planet by buying something green only to find out that it's just a load of bunk.
Gaiaaaargh
Pronunciation: gai aaaaargh
Sentence: He began to doubt the gaiaaaargh theory around the time that he saw Mr. lovelock buying a ticket to the moon.
Etymology: gaia aaaargh
Points: 524