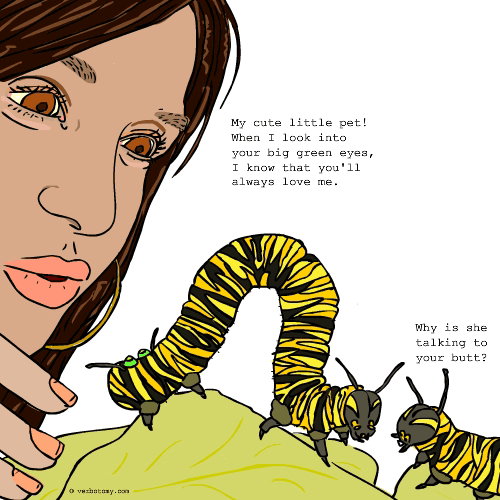 DEFINITION: n. A person who insists that lower life forms (fish, clams, cephalopods, reptiles, or insects) can be affectionate pets and excellent watchdogs. v. To talk to an animal who can't possibly understand a single word you're saying.
Socialicing
Created by: artr
Pronunciation: sōshəlīs
Sentence: To say that Mary is lonely is an understatement. One of her few friends told her that a pet might be a good idea. The problem is that she can\'t afford a traditional one. Instead she has adopted some tiny little friends. She discovered them when she scratched her head. When she looks like she is talking to herself she is really socialicing.
Etymology: socialize (mix socially with others) + lice (small, wingless, parasitic insects that live on the skin of mammals and birds)
Points: 812