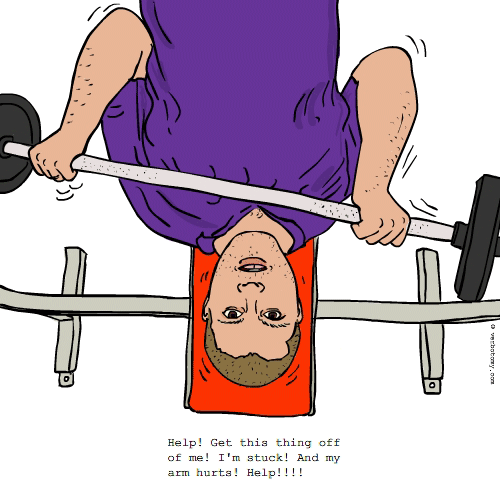 DEFINITION: v. To return to the gym in order to get back in shape, only to over-do-it and injure yourself. n. An injury which is the result of an overly ambitious exercise program.
Workouch
Pronunciation: work owch
Sentence: Bradley's quest to get trim again turned into a workouch. He dropped a weight on his toe, pulled a groin muscle doing lunges and banged his head on the bench press, after he accidentally lost his grip. His workouch will take him to the workcouch for a week of tv to recover.
Etymology: Workout (exercise regime;the activity of exerting your muscles in various ways to keep fit) & Ouch (interjection used to express sudden pain)
Points: 512