Verboticism: Oopsolysisophobia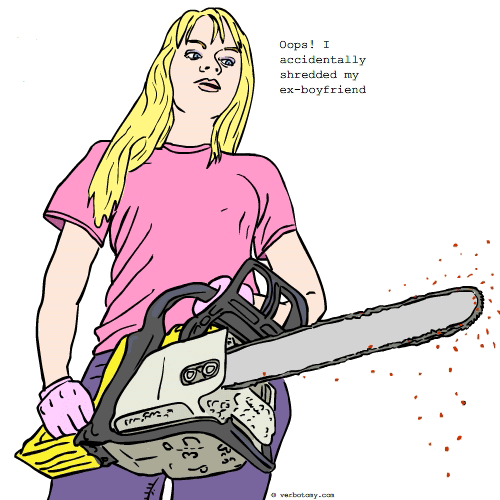 DEFINITION: v. To fret and worry after the accidental trashing of an important document, file or friend. n. The state of anxiety caused by an accidental deletion.
Oopsolysisophobia
Pronunciation: oop'-so-ly-sis'-o-pho'-bia
Sentence: The paper, all the paper, endless paper. They lawyers, all the lawyers, endless lawyers. The shredder--hours and hours at the shredder. So confusing, and out of Valium. Indeed, this was the prescription for an inevitable and intractable oopsolysisophobia.
Etymology: oops--comment associated with an accidental act. lysis--Greek term for separation or tearing. Phobia--an anxiety.
Points: 518