Verboticism: Inadvertentectomyangst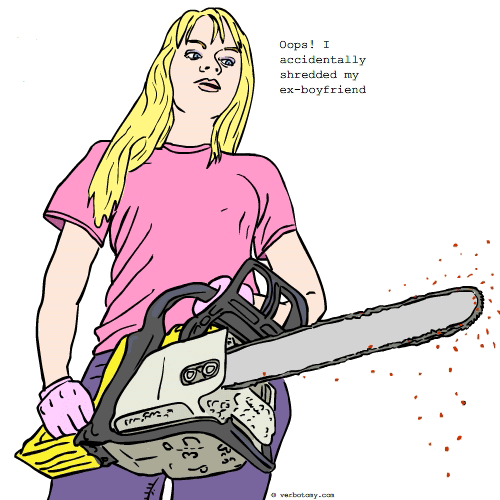 DEFINITION: v. To fret and worry after the accidental trashing of an important document, file or friend. n. The state of anxiety caused by an accidental deletion.
Inadvertentectomyangst
Pronunciation: in ad vert ent ekt omee angst
Sentence: Although it bothered her a lot, Hilary Hack had no choice but to do it. Her Hockey Star cheating boyfriend, Randy Gote had been caught with his pants down, again. She had warned him of the consequences the last time, but apparently he did not take her seriously. When she had caught him, she revved up the old Black & Decker in a fit of jealous rage and told him afterwords that the only Hockey Team he could try out for now was the Castor Raiders. Still, she was overcome with a feeling of inadvertentectomyangst...because his days of body-checking and stick-handling were over.
Etymology: Inadvertent (accidental;by chance) & -ectomy (suffix for surgical removal/incision of something to eliminate it) & Angst (an acute but unspecific feeling of anxiety)
Points: 428