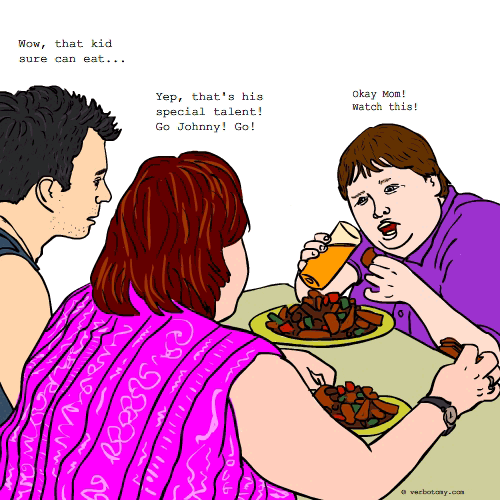 DEFINITION: n., A "talent" for which an individual takes a great deal of personal pride, even though it is just a common, mundane skill that almost everyone can do. v., To take pride in a special talent which in fact is not special at all.
Nilskill
Pronunciation: nil skil
Sentence: Little Johnny's doting parents were so proud of his talents. His overeating was a particular nilskill that they had fed and nourished over the years. Being chubby and hungry themselves, they encouraged him to overeat at every opportunity. They did not realize that he had developed his nilskill so well that left alone for over an hour without food, he might even gnaw off his own foot!
Etymology: Nil (nothing, zero) & Skill (ability acquired by training, talent, aptitude)
Points: 1031