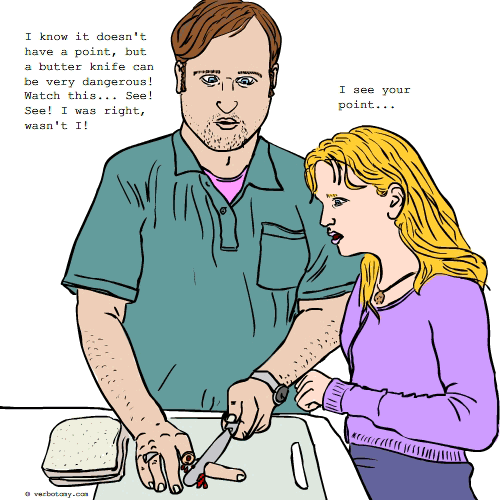 DEFINITION: n., The immense sense of self-satisfaction the one gets from winning a pointless argument. v., To be so addicted to proving yourself right that you argue compulsively, and endlessly, about anything and everything.
Bicktorious
Pronunciation: bick-tor-i-ous
Sentence: Jim was a notorious fussbudget and had to be bicktorious in every little squabble, so it became hard to live with him. He bickered with his wife about peanut butter brands and with his friends about golf. He bickered with his daughter about the way she cut bread and the baby about the way he held his bottle. Once he tried to pick a fight with his dog over a pork chop (he won, but it was hard to eat it without lips).
Etymology: bicker: to engage in petty squbbles or arguments + victorious: winning a conflict or struggle
Points: 740