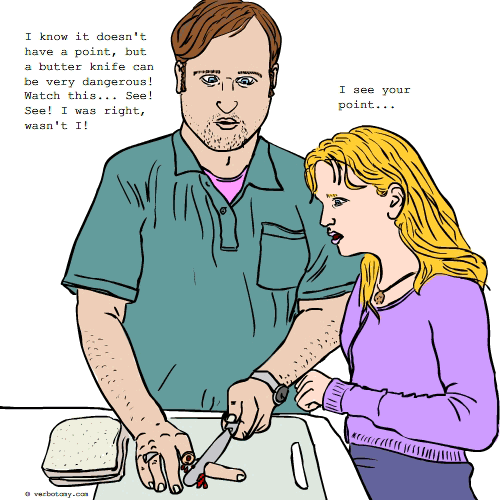 DEFINITION: n., The immense sense of self-satisfaction the one gets from winning a pointless argument. v., To be so addicted to proving yourself right that you argue compulsively, and endlessly, about anything and everything.
Argulete
Created by: artr
Pronunciation: ärgyoōlēt
Sentence: Sydney has a family full of jocks. He*s not one of them. His forte is arguing. It doesn*t matter what the subject is, he can dredge up more meaningless trivia than anybody in the room. He is a real argulete. If he can*t win with logic, he will wear you down with blather.
Etymology: argue (exchange or express diverging or opposite views, typically in a heated or angry way) + athlete (a person who is proficient in sports and other forms of physical exercise)
Points: 812