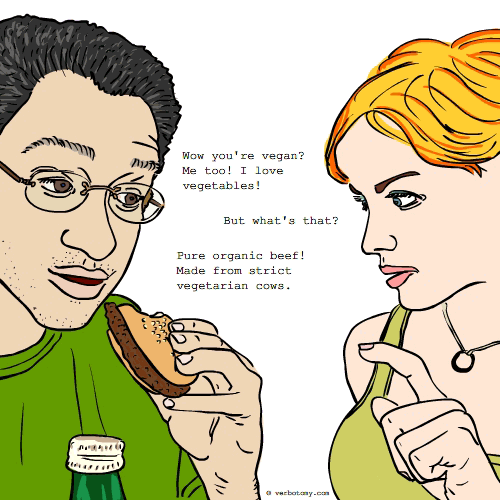 DEFINITION: v., To pretend that you like something that you don't, in hopes that someone else will like your pretensions. n., A person who doesn't like what they actually like, and pretends to like what other people like.
Conrade
Pronunciation: kon-rad
Sentence: Kimberly hated her twin sister, Loretta. Loretta was an excellent conrade, quickly befriending strangers and extracting just enough information to steal their identities. "Oh, it's so important to write your social security number on the seeds of your organic produce, otherwise Monsanto will sue you for copyright infringement" she told a few new friends. And just as soon as she finished her day of work at MegaPharm, Inc. she was behind her chum's houses with a shovel and magnifying glass. "She thinks everyone's a chump" Kimberly complained, "I haven't talked to her since my application for a gapcard was denied."
Etymology: con (to betray confidence) + comrade (close friend)
Points: 536