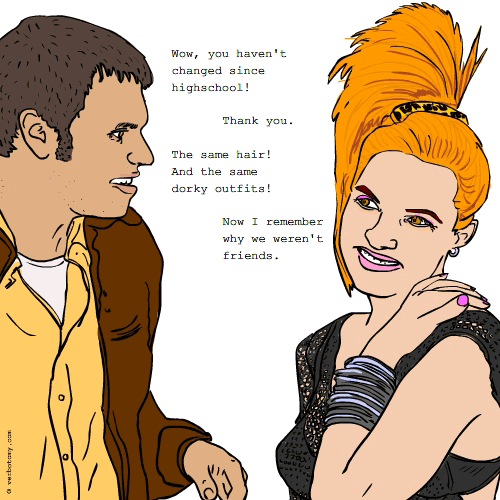 DEFINITION: v., To seek out old acquaintances even though you never really knew them that well, or liked them very much, in the first place. n. An old and unwanted friend who has suddenly reappeared.
Dejadupe
Pronunciation: deja/dupe
Sentence: Joe was a victim and total loser in high school and fifteen years has passed. He discovered Face-Book and began seeking out and contacting "old friendships and acquaintances" only to find he was dejaduping and renewing old hostilities toward himself.
Etymology: DEJADUPE - verb - from DEJA VU (an impression of having seen, or experienced something before) + DUPE (a person who is easily deceived, or victimized)
Points: 608