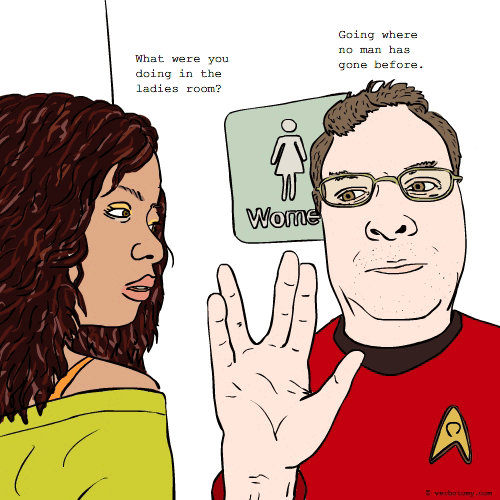 DEFINITION: n. A pop culture entertainment property, which has transcended itself and become a de facto religion with legions of devotees, prescribed rituals and sacred texts. v. To follow a pop culture icon with unquestioning devotion.
Pietrek
Created by: artr
Pronunciation: pīətrek
Sentence: Wendell follows his heroes with the fervor of a pilgrim. Last Fall he took a pietrek to the convention center sporting his finest repliclothes. I\'d like to say he took a date with him but we all know better than that.
Etymology: piety (the quality of being religious or reverent) + trek (Star Trek)
Points: 428