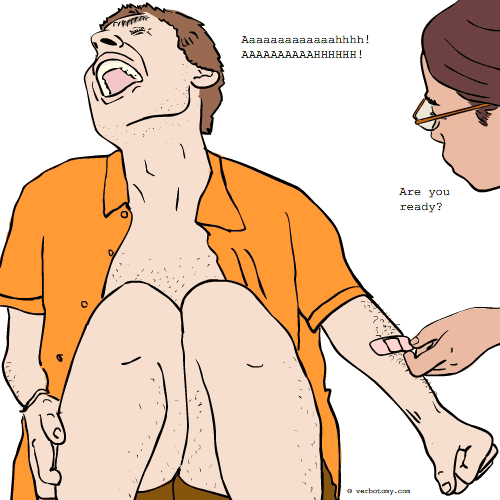 DEFINITION: n. The horrible pain that comes from pulling a bandage off of hairy skin. v. To inflict pain or injure when removing a bandage.
Bandagony
Created by: artr
Pronunciation: bandagənē
Sentence: Billy*s mom told him that the doctor is his friend. Billy doesn*t think a friend would put him in bandagony by yanking off his Band-aid. A yelp and a kick in the shin set the record straight.
Etymology: bandage (a strip of material used to bind a wound or to protect an injured part of the body) + agony (extreme physical or mental suffering)
Points: 539