Verboticism: Repligrating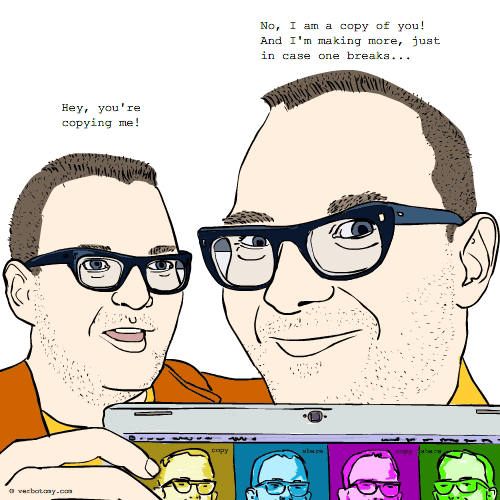 DEFINITION: v. To copy and share an idea, thing, or person because you think that it's so wonderful that everyone should have one. n. An open source clone.
Repligrating
Pronunciation: REP lih grate ing
Sentence: The mass e-mails in my mailbox each day are really repligrating on my nerves. Some of them say, "Hello, Friend" or "Here's good luck to pass on," and demand that I cut-and-paste portions and send them to 20 friends. I must have seen some of the same ones 10 or 15 times already. Judging from the number of times I get them and DON'T forward them on, I guess I will soon suffer grave misfortune AND have no friends.
Etymology: replicate + grating (annoying, irritating)
Points: 500