Verboticism: Foreverbearance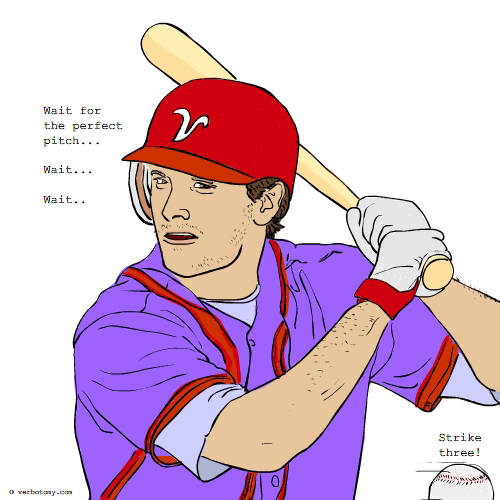 DEFINITION: n. A willingness to wait, forever if necessary, for the perfect opportunity. v. To be excessively patient.
Foreverbearance
Pronunciation: for ever ber ans
Sentence: Doug Out was one of the most patient hitters in the entire Baseball League. His patience was actually a foreverbearance and often drove his team members crazy. He would wait forever for the perfect pitch, but often ended up striking out for his inaction. When asked where he got his patience to act this way, his answer was simple. "Why everyone knows, a diamond is forever..."!
Etymology: Forever (for a limitless time) & Forbearance (good-natured tolerance of delay or incompetence; a delay in enforcing rights or claims or privileges; refraining from acting;exceptional patience & waiting ability)
Points: 545