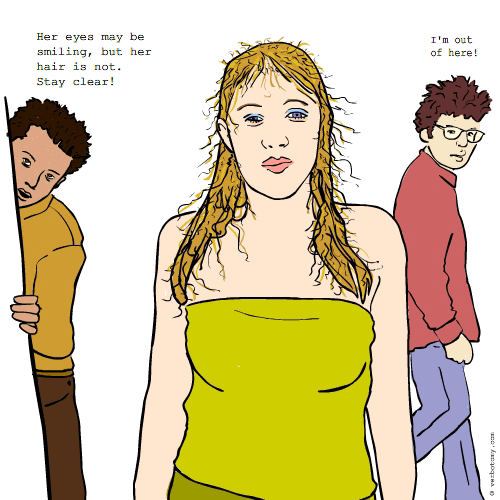 DEFINITION: v. To assess an individual's current mental state, or identify hidden personality traits, through careful analysis of their hairstyle. n. A method of psychoanalysis based hairdos and don'ts.
Afronalysis
Created by: artr
Pronunciation: afrōnaləsis
Sentence: People could tell Latonya\'s mood by a simple process of afronalysis. If her afro is brushed and picked out she was feeling fine. If it is flat, things were not so good. If she is wearing a baseball cap everybody better stay clear. The technique fell completely apart the day she showed up with a buzz cut.
Etymology: Afro (a thick hairstyle with very tight curls that sticks out all around the head, like the natural hair of some black people) + analysis (a system of psychological theory and therapy that aims to treat mental disorders)
Points: 422