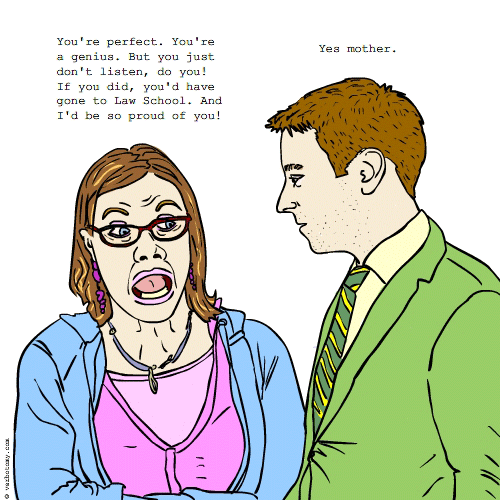 DEFINITION: v. To be offered regular encouragement, unwavering support and subtle but unrelenting criticism based on the worry that you may not be realizing your "full potential". n. The helpful but sometimes annoying advice given by a mother to a child.
Guidanchide
Pronunciation: guy-dan-chide
Sentence: Ken's mother became a Guidanchide master due to years of practice and study. This ancient childrearing technique of buildup-teardown has long been considered to benefit children and has been practiced by many mothers since the dawn of time. Recent scholars, however, have noted that the Guidanchide method has mostly benefited those pharmaceutical companies who manufacture antidepressants and divorce attorneys.
Etymology: guidance: help, advice or counseling + chide: to scold mildly so as to correct or improve
Points: 641