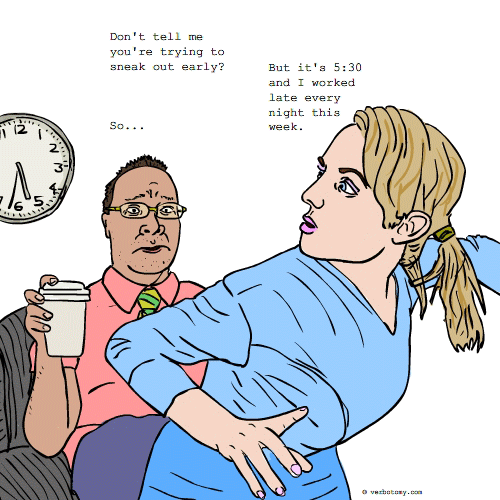 DEFINITION: n. A type of frustration created by a manager who never notices when you work late, but always nags you for leaving early whenever you leave on time. v. To carefully monitor your subordinates to ensure that they never leave work a minute early.
Hourgrass
Pronunciation: our/grass
Sentence: Stan was the company hourgrass and would tattle on anyone who took a minute longer for coffee breaks or lunch. He had a special alarm that would sound if the door was opened before 5:00 p.m.
Etymology: hour glass + grass (as in tattle)
Points: 725