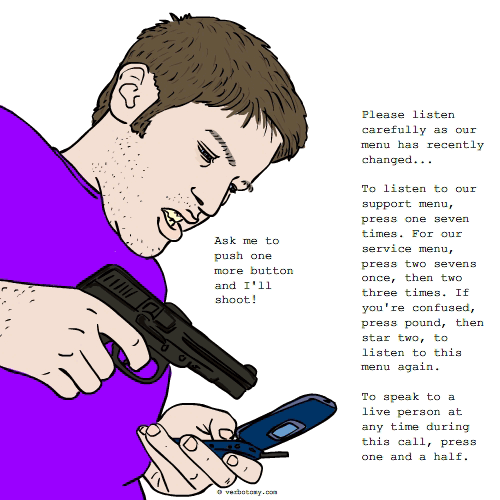 DEFINITION: v. To call a phone "help line" and spend 45 minutes pushing buttons and screaming at dumb voice-recognition system, before being automatically disconnected. n. A push-button or voice-activated phone menu system designed to irritate those who use it.
Telrettes
Pronunciation: Tell-retts
Sentence: John was experiencing Tellrettes when he was on an automated help-line the other day, and required a tranquilizer to calm him down.
Etymology: Turrets Syndrome (Spelling tweaked), Telephone
Points: 764