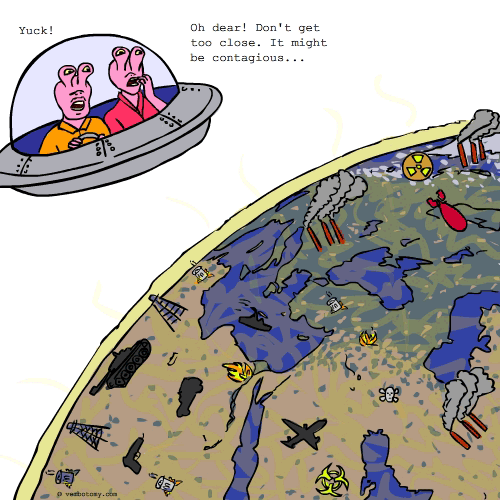 DEFINITION: n. A sick planet which has a cold, a fever, and some kind of weird infection. v. To be worried sick about the health of the planet, because you know the problem is really the people.
Flumoon
Pronunciation: flu + moon
Sentence: Man has walked on the moon but he has walked on the earth for more years and has taken many more steps there. If we were to inhabit the moon, our blue moon, our paper moon, our man in the moon, our moonglow, our new moon would all become just a flumoon....we would probably manage to infect it with the same maladies with which we have infected the planet we inhabit....
Etymology: flu (short for influenza;Influenza, commonly known as the flu, is an infectious disease) and moon (one of the seven major bodies which move relative to the fixed stars in the night sky—the Moon, Mercury, Venus, the Sun, Mars, Jupiter and Saturn.
Points: 803