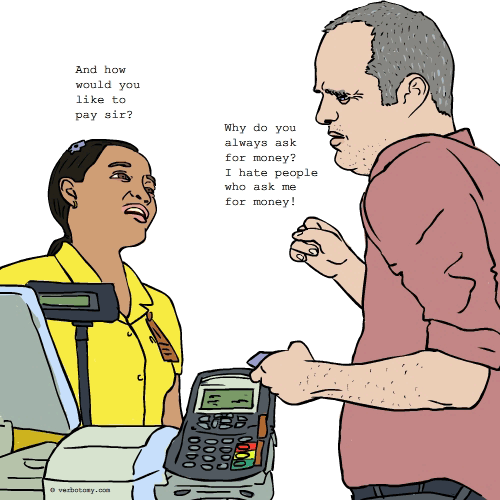 DEFINITION: v. To yell at a store clerk for correctly doing something that is clearly part of their job. n. A shopper who believes, as a "customer", it's their duty to bother, berate and belittle the people who serve them.
Sharraser
Pronunciation: sha-raas-ur
Sentence: Dan knew he had a sharraser on his hands when the customer was yelling and screaming because he had to swipe his debit card through the credit card reader. The customer was insistent on the fact that there had to be a seperate reader for debit cards, and that every other store he'd ever been to had one, so why didn't they?
Etymology: shopper (one who does business with a retailer) + harrass (to annoy or belittle another)
Points: 950