Verboticism: Paraplasticproliferation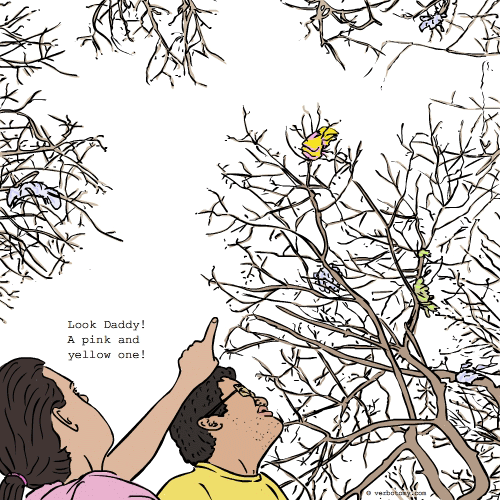 DEFINITION: n. The colorful array of plastic bags and other debris which blossom on the trees, thanks winter's whistling winds -- and a few careless neighbors. v. To watch your garbage caress the landscape, as it blows in the wind.
Paraplasticproliferation
Pronunciation: pä rä′ plas′tik prō lif′ə rā shun
Sentence: Trees found in gusty, populated areas are often affected by paraplasticproliferation, when several colored growths appear on particularly windy days. These features are believed to be airborne parasites which attach themselves to bare branches. If left untreated, onlookers may experience eyesore.
Etymology: para- as from a parachute, plastic- the composition of these parasites, proliferation- to grow by multiplying new parts, as by budding, in quick succession
Points: 644