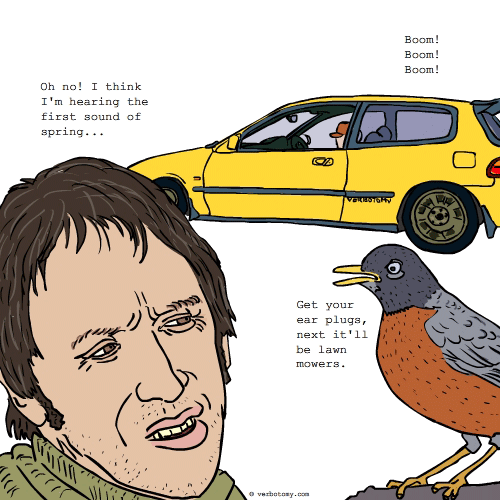 DEFINITION: v. To drive around in your car with the widows down and stereo blaring. n. The sounds emanating from the suped-up vehicles driven by strutting human males as they participate their annual spring mating rituals.
Deciballs
Pronunciation: dess ih bawlz
Sentence: The Civic swung around the corner, deciballs swinging, turbo ejaculating flames and axles groaning under the weight of the speakers which blasted out the pheremoans of his favourite band, The Testostertones.
Etymology: decibels, balls, bawls
Points: 836