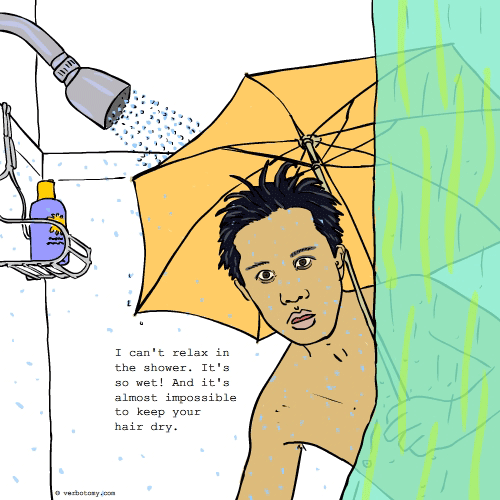 DEFINITION: v. To take a really long, relaxing, shower; so long in fact, that you loose concept of time. n. A prolonged shower that uses up a whole tank of hot water and leaves the bather looking like a boiled raisin.
Rainsin
Pronunciation: rān'sĭn
Sentence: It had been a long day, working a 10 hour shift and coming home to find his cat had knocked all the plants out of the window - it was no wonder he lost track of time in the shower and made it a rainsin.
Etymology: similar to rain - condensed water falling in drops, sin - to violate a moral law (overindulgence leading to negative consequence), sounds like raisin - alluding to the pruning of the skin
Points: 812