Verboticism: Selfeffacting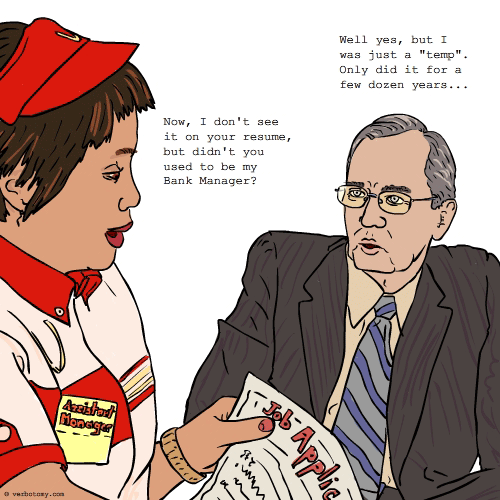 DEFINITION: v. To deny one's accomplishments, or minimize one's abilities in order to obtain a job. n. A resume, or list of qualifications, which has been disembellished and disemboweled to meet extremely low job requirements.
Selfeffacting
Pronunciation: cellf-eh-fak-ting
Sentence: Downey Outman was so selfeffacting on his resume the Human Resources Manager, Noah Job, could hardly bear (or is it bare?) to read the words printed by hand on the soft double-ply tissues.
Etymology: A play on SELFEFFACING, humble or modest using FACT, knowledge or information based on real occurances
Points: 1145