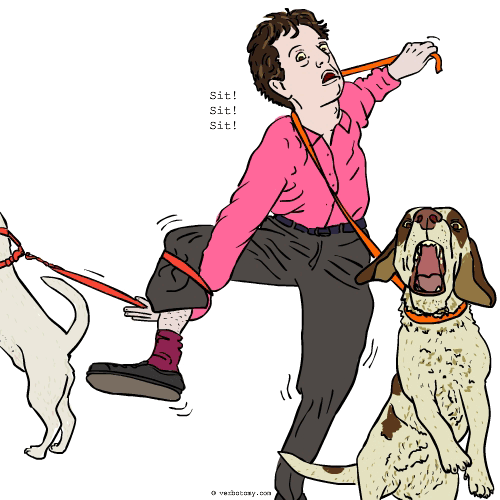 DEFINITION: n. A person who has difficulty controlling their pets, especially if they often become entangled in the leashes. v. To get entangled in the leashes of one's pets.
Muddlemutt
Pronunciation: Mudd-el-mutt
Sentence: Sarah took her two German Shepherds for a walk everyday, this led to all sorts of problems due to the fact that they had never had any proper training. Sarah had great difficulty keeping them under control and would often get in such a muddlemutt when the dogs would run around and the leads would get tangled around her legs. Today had been particularly exhausting as she had actually fallen over in the mud and had to go home and get changed again before going to work. She told herself there was nothing else for it, she had got to book them on a dog training behavior course as soon as possible.
Etymology: Muddle(a state of disorder or chaos) + Mutt(a humorous or derogatory name for a dog) = Muddlemutt
Points: 926