Verboticism: Alacartificial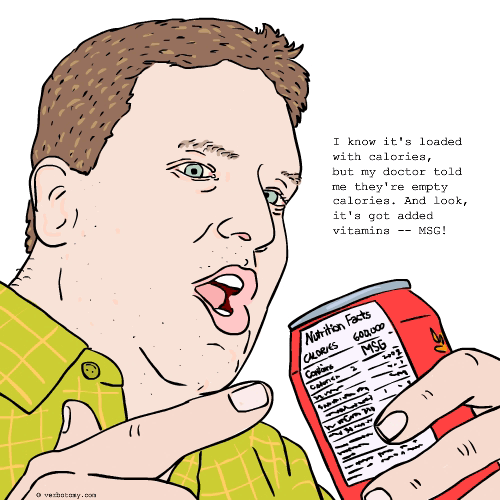 DEFINITION: n. Any highly-processed food or beverage in which the natural ingredients have been removed and replaced with artificial flavors and additives. v. To consume food products laced with synthetic sweeteners, imitation flavors, and other carcinogens.
Alacartificial
Pronunciation: Al-a-cart-i-fish-ull
Sentence: Tom always used the alacartifcial way of dining, he would gorge on anything that included MSG or had been synthetically altered in some way. Being only twenty-one he didn't think of what this might be doing to the state of his health a few years down the line.
Etymology: A la carte(a type of menu) + Artificial(contrived or affected) = Alacartificial
Points: 953