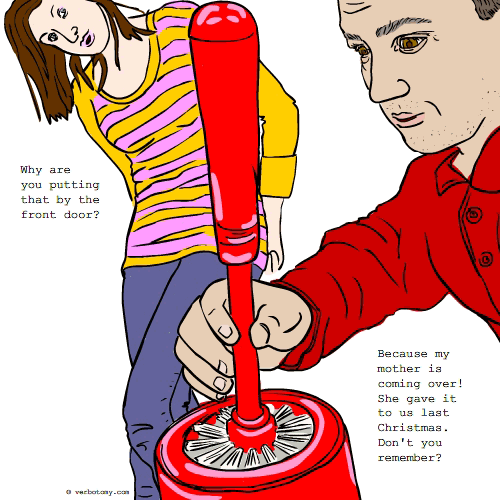 DEFINITION: n., An ugly decorative item or article of clothing received from friends or relatives, which is kept stored away but ready to be pulled out at a moment's notice in anticipation of a return visit. v., To temporarily place an old, and perhaps unattractive gift in a place of honor.
Ionwanit
Pronunciation: i-on-wan-it
Sentence: Since Randy knew that he was going to a xmas dinner at his grandparents house this year, he decided to wear his ionwanit swearter that they bought him for xmas last year that he had stored away in his closet. Along with the other ionwanit items that is!
Etymology: I + don't + want + it
Points: 395