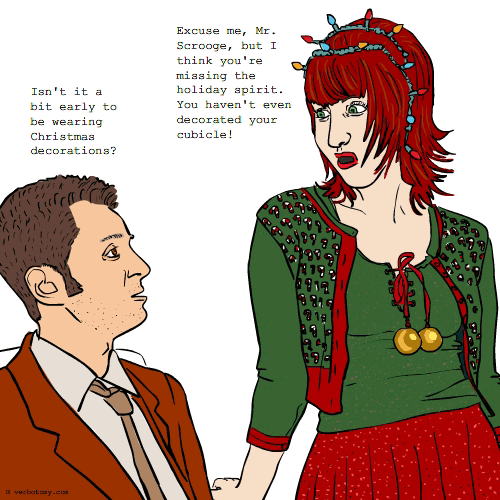 DEFINITION: n., A person so enamored with the holidays that they don't just deck their halls and home, but they also decorate their car, their cubicle, their pets, and themselves. v., To obsessively decorate according to seasonal holidays.
Adornorate
Created by: jajsr
Pronunciation: Ah-dor-nor-rate
Sentence: Filled with all kinds of holiday cheer, Liz would adornorate anything she came in contact with.
Etymology: Combination of Adorn plus orate (from decorate).
Points: 464