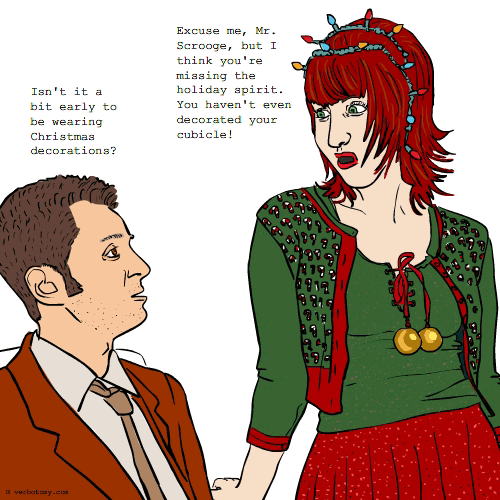 DEFINITION: n., A person so enamored with the holidays that they don't just deck their halls and home, but they also decorate their car, their cubicle, their pets, and themselves. v., To obsessively decorate according to seasonal holidays.
Festoonatic
Pronunciation: fes too nat ik
Sentence: he was such a mad festoonatick he tied some sleigh bells on his duck christmas quackers!
Etymology: festoon, lunatic
Points: 554