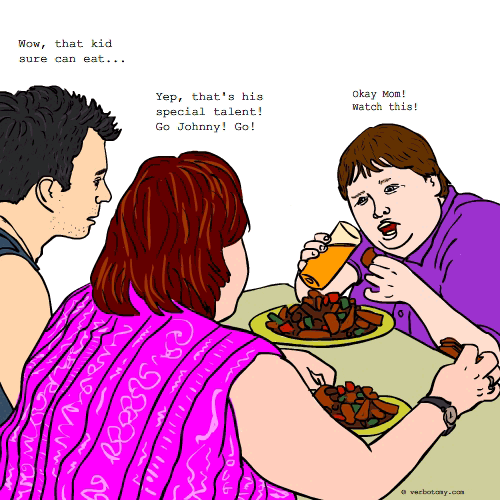 DEFINITION: n., A "talent" for which an individual takes a great deal of personal pride, even though it is just a common, mundane skill that almost everyone can do. v., To take pride in a special talent which in fact is not special at all.
Pomproud
Created by: artr
Pronunciation: pämproud
Sentence: Bobby's parents were pomproud of every little thing he did. They would praise him when he tied his own shoes. They would laud his ability to fix his own breakfast. The fact that Bobby is a college graduate doesn't seem to deter their enthusiasm.
Etymology: pompous (affectedly and irritatingly grand, solemn, or self-important) + proud (feeling deep pleasure or satisfaction)
Points: 677