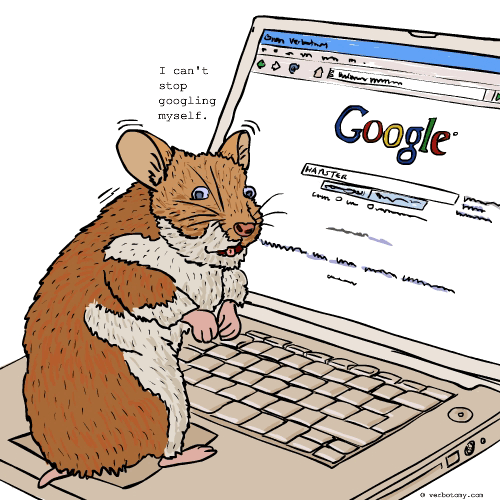 DEFINITION: v. To look up your own name on a search engine. n., The practice of using a search engine as a tool for self-realization, or perhaps just self-gratification, by repeatedly searching for information about yourself.
Googurbate
Created by: asdas
Pronunciation:
Sentence: I'm worried about our son Steve, he just sits in his room all day and googurbates.
Etymology: Google (a popular search engine) + Masturbate (sexual gratification through self-stimulation)
Points: 532
Voted For!