Verboticism: Fallowvictory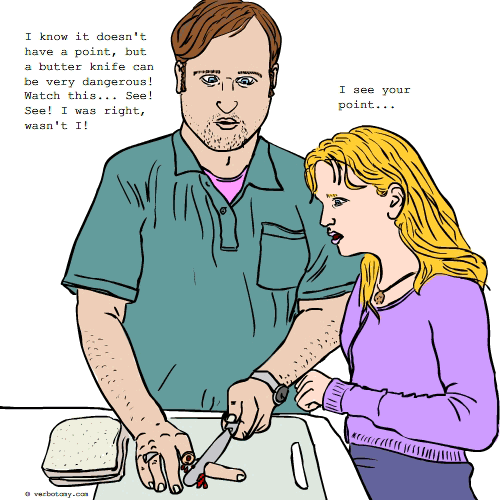 DEFINITION: n., The immense sense of self-satisfaction the one gets from winning a pointless argument. v., To be so addicted to proving yourself right that you argue compulsively, and endlessly, about anything and everything.
Fallowvictory
Pronunciation: Fa - low - vik - toe - ree
Sentence: It was another fallowvictory for Ted. He had proven to his doubting neighbors that he could back his SUV into the garage blindfolded. It would take the better part of the summer to reconstruct the new family room addition that shared its back wall. Nevermind, Ted thought.... he decided to bask in the satisfaction that he was right, once again.
Etymology: Fallow (cultivated land that is not seeded or productive; undeveloped but potentially useful; condition of being unseeded) + Victory (state of having triumphed; defeat of enemy or opponent)
Points: 734