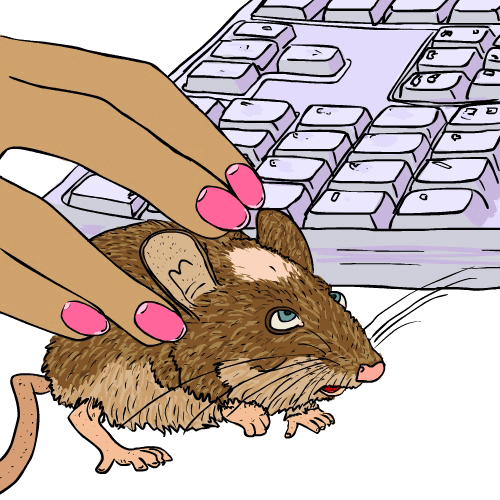 DEFINITION: n., A wear mark, or shiny spot, which appears on a heavily used computer touch-pad, mouse or keyboard. v., To wear down or erode through repetitive clicking, tapping or poking.
Skidzak
Pronunciation: SKIDZ-ack
Sentence: Rhoda's formica desktop developed an unsightly SKIDZAK which attested to her many hours of click-and-dragging...she had already worn out several Kevlar mousepads and worn a groove in her pathetic trackball. A digitransplant cured her carping tunnel syndrome, but she could never tolerate an unsightly SKIDZAK in her "work" area. However, she DID have 200+ verboticisms under her belt, so her life was not a TOTAL loss.
Etymology: SKID:to slide without rotating (as a wheel held from turning while a vehicle moves onward);perhaps of Scandinavian origin; akin to Old Norse skīth stick of wood.....ERZAK:to repeatedly snap one's fingers onto someone's head, resulting in a nagging pain and lingering paranoia.
Points: 629