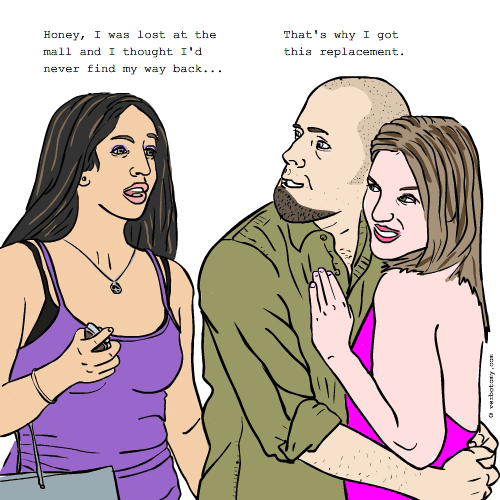 DEFINITION: v., To find a lost item immediately after purchasing a replacement. n., An item which is lost and cannot not be found unless a replacement is purchased.
Karmagotcha
Pronunciation: kar-muh-gah-chuh
Sentence: Their boss was so nasty and mean to everyone in the office that they were gleeful when he came back from lunch with a new iPhone, just as Lost & Found made a karmagotcha call to tell him they'd found the one he'd lost.
Etymology: karma (fate; destiny resulting from one's actions) + gotcha (caught you)
Points: 809