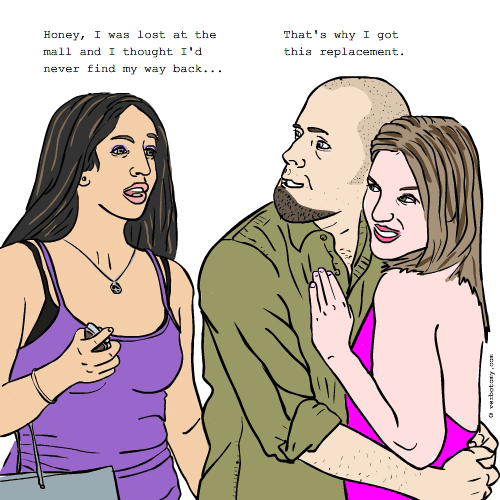 DEFINITION: v., To find a lost item immediately after purchasing a replacement. n., An item which is lost and cannot not be found unless a replacement is purchased.
Costanfound
Pronunciation: Cos-t-en-fownd
Sentence: Henry had searched for his very expensive watch for weeks, eventualy he decided to buy a replacement as he never knew what time of day it was. He went to the jewellers and picked one out that was similar to the one he had lost, satisfied with his purchase(apart from the price) he got back into his car to go home and promptly dropped his keys under the seat as he reached down to retrieve them he felt something else lurking there and could not believe it when he pulled out his original watch, and realised he had certainly suffered the costanfound syndrome.
Etymology: Cost(The price of something) + Found(to come upon unexpectedly after searching) = Costanfound
Points: 656