Verboticism: Replacementaltelepathy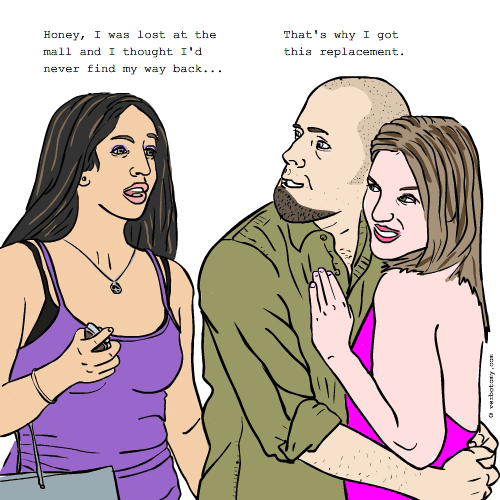 DEFINITION: v., To find a lost item immediately after purchasing a replacement. n., An item which is lost and cannot not be found unless a replacement is purchased.
Replacementaltelepathy
Pronunciation: ree/place/men/tal/tele/path/ee
Sentence: I find that a surefire way to find a lost item is to use repalecementaltelepathy. Without fail, as soon as the replacement is in your hand, the location of the lost item will instantly be apparent.
Etymology: replacement + mental telepathy (paranormal communication)
Points: 557
Voted For!