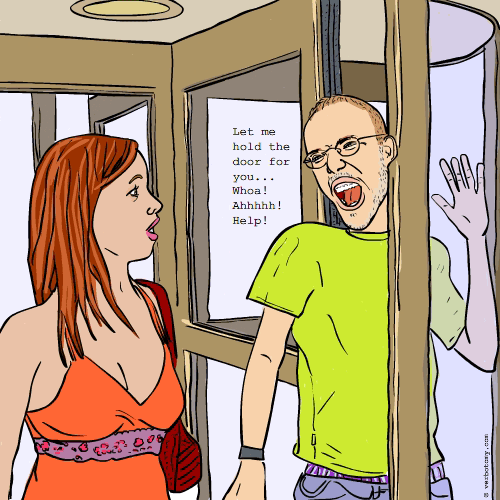 DEFINITION: n., A gallant gesture which does not produce the desired effect because of poor execution. v., To offer a small gesture of assistance, which backfires as you trip over your own kind intentions.
Missistance
Pronunciation: mis-sis-tans
Sentence: When Cindy dropped her pencil Fred bent down to pick it up for her. The problem was that Cindy also bent to get it, and Fred ended up headbutting her in the nose. He's since learned not to offer his missistance to others.
Etymology: miss+assistance miss (To fail to accomplish or achieve) assistance (Aid, help)
Points: 446