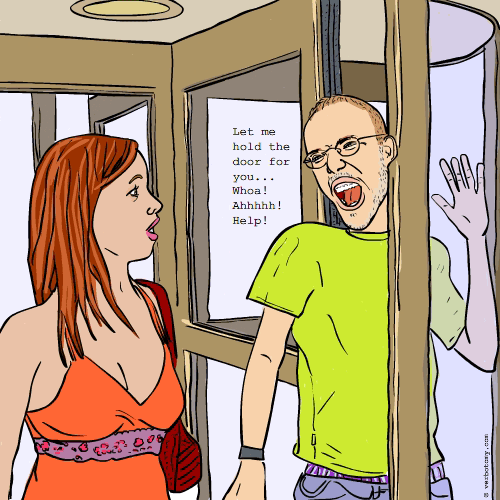 DEFINITION: n., A gallant gesture which does not produce the desired effect because of poor execution. v., To offer a small gesture of assistance, which backfires as you trip over your own kind intentions.
Etitwit
Pronunciation: ed/i/twit
Sentence: Poor Eugene was always trying to gain points with the ladies. Unfortunately his attempts at opening doors, putting down his coat over puddles and the like, would always backfire. Instead of being known as the "knight in shining armor" of the apartment building, he was known as etitwit of the lobby.
Etymology: Etiquite: Rules of behavior, propriety, decorum, manners. Twit: A foolish or annoying person.
Points: 689