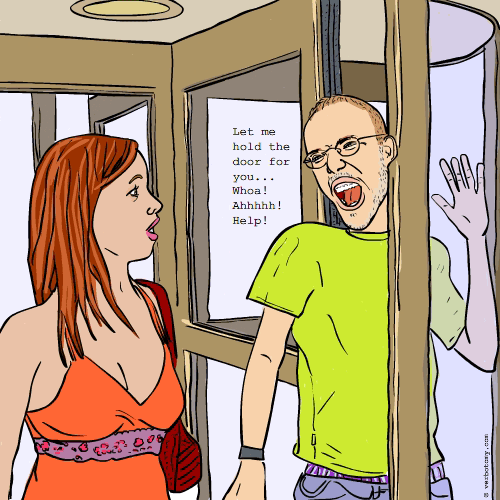 DEFINITION: n., A gallant gesture which does not produce the desired effect because of poor execution. v., To offer a small gesture of assistance, which backfires as you trip over your own kind intentions.
Doomerang
Created by: artr
Pronunciation: doōmərang
Sentence: Wendel tried once again to do the gracious thing. As he attempted to help an older woman carry a heavy bag of groceries to her car only to trip and scatter the contents across the pavement. He would have stayed and helped her clean up the mess but she seemed much more intent on beating him with her cane than retrieving her broken eggs. Once again he found himself to be an expert at creating doomerangs, those deeds that always find a way to come back and boot you in the seat.
Etymology: doom (death, destruction, or some other terrible fate) + boomerang (a curved flat piece of wood that can be thrown so as to return to the thrower)
Points: 500