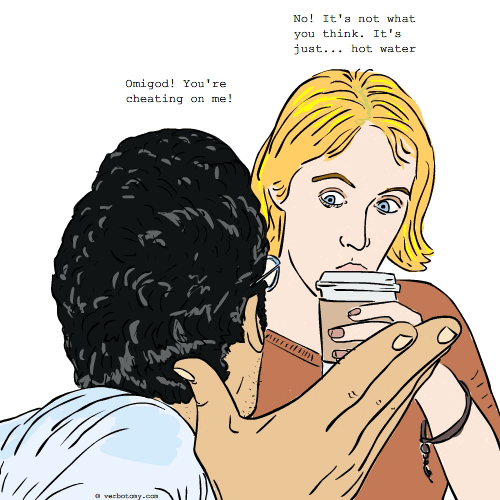 DEFINITION: n., A type of guilt associated with a lapse in brand loyalty; especially when caught surreptitiously zipping the "wrong" coffee by your barista "friend". v. To secretly switch brands.
Caffling
Pronunciation: kaf-fling
Sentence: "Oh, this is SO NOT happening!" Barista Bob gasped to his co-worker while swirling a delicate heart out of foam on his carefully crafted Tall Skinny Half-calf Sugarfree Mocha Java with a hint of cinnamon and 2 double shots. "Look across the street!...Suzy is apparently too good for us here at Java Hut..She looks to be having a caffling with Starbucks...Oh she'll be back!...Won't she????!!!
Etymology: Blend of "caffeine" + "fling"
Points: 746