Verboticism: Cappuccheato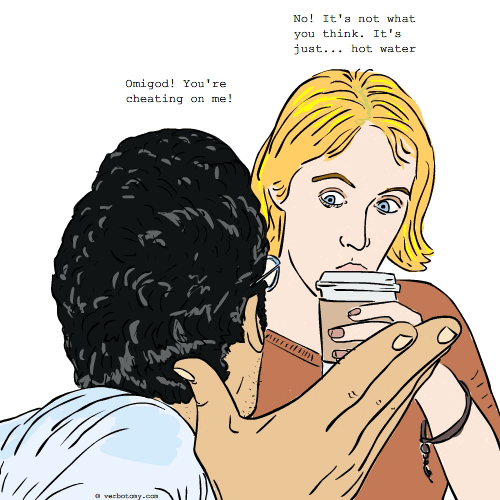 DEFINITION: n., A type of guilt associated with a lapse in brand loyalty; especially when caught surreptitiously zipping the "wrong" coffee by your barista "friend". v. To secretly switch brands.
Cappuccheato
Pronunciation: kap/oo/cheet/oh
Sentence: The extra two blocks to Starbucks for her morning fix seemed a bit too difficult today for Jenny, so she visited Second Cup. After the fist sip an overwhelming feeling of cappuccheato set in and she broke down and had to dispose of her 'lazy fling coffee' in the nearest waste bin.
Etymology: CAPPUCCHEATO - noun - from CAPPUCCINO + CHEAT
Points: 650