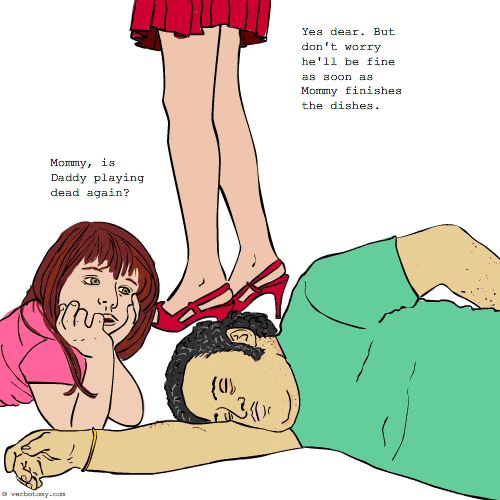 DEFINITION: v. To be physically overcome by a sudden illness, disability, or even death when asked to participate in unrewarding activities -- like work, or household chores. n. A person who gets sick when asked to work.
Dutophasia
Pronunciation: doo-toe-fay-shah
Sentence: When asked to clean up the cat's vomit, George suddenly collapsed from dutophasia.
Etymology: From that Latin 'Duto' (work) and Phasia (illness)
Points: 218