Verboticism: Antepressgang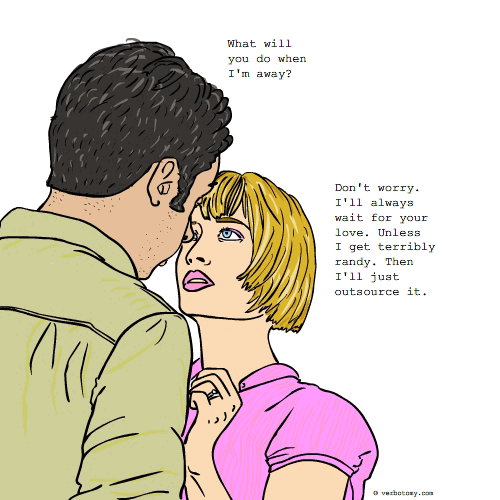 DEFINITION: n. The fear that you will be outsourced, downsized, unassigned, or separated (one way or another) from your weekly paycheck. v. To use the threat of outsourcing and downsizing to manage and motivate your team.
Antepressgang
Created by: petaj
Pronunciation: anty-press-gang
Sentence: With a heavy heart, Hilary, cast her eyes once again over the positions vacant column. She was in a terrible state with her supervisor antepressganging by pointing out how few jobs were available in the industry all the while bullying the team into working unpaid overtime or facing the jobless queue.
Etymology: ante (opposite) + press gang (group of 'recruiters' who would coerce the poor and vulnerable into military/naval service) + oppress (to subdue)
Points: 941