Verboticism: Malcontedant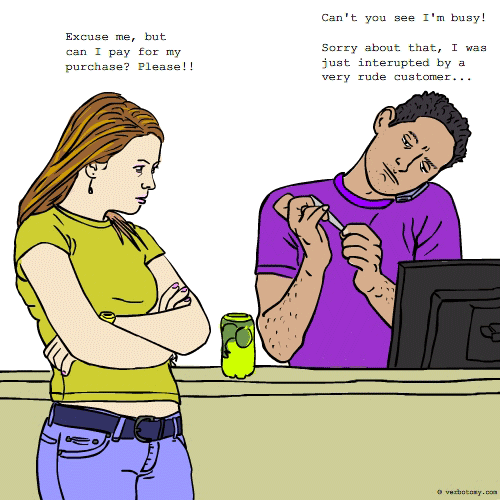 DEFINITION: n. A cashier or customer service representative who is so busy chatting with their friends or coworkers that they ignore their customers. v. To be serviced by a very annoying customer service representative.
Malcontedant
Pronunciation: mal-conn-ten-dant
Sentence: I am in a hurry but the staff in this shop are all such malcontendants there is no one who will serve me.
Etymology: Combination of malcontent and attendant. First used by Mark Twain to describe a particularly slovenly, family-run restaurant he visited in Mississippi. The restaurant gained notoriety and indeed some short lived success until it was forcibly closed by the owners who had a sense of humour failure when even physical abuse of the clientele wasn't enough to deter the hordes of malcontent-watchers.
Points: 728