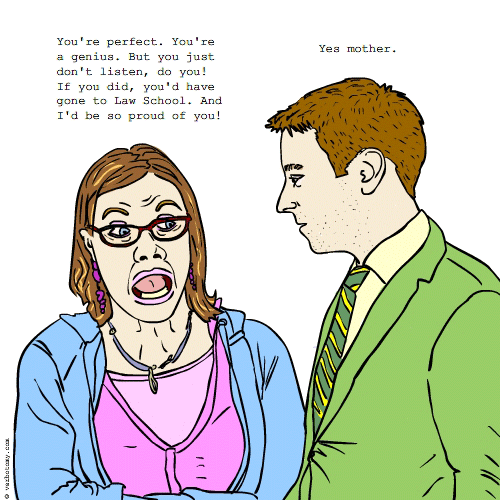 DEFINITION: v. To be offered regular encouragement, unwavering support and subtle but unrelenting criticism based on the worry that you may not be realizing your "full potential". n. The helpful but sometimes annoying advice given by a mother to a child.
Parant
Created by: petaj
Pronunciation: pair-ant (parent)
Sentence: The paranting Perry received in his later teenage years was focussed on finding himself a nice girlfriend, and if he'd just acted on the parant, he could now be married to that nice Melanie from no. 42 with the perfect teeth and 6 figure income, instead of dating the beautiful, curvaceous Bambi who has 3 kids from 3 different fathers and no sense at all.
Etymology: parent (one who offers said advice) + rant (to speak in a prolonged manner)
Points: 887