Verboticism: Colaboregoize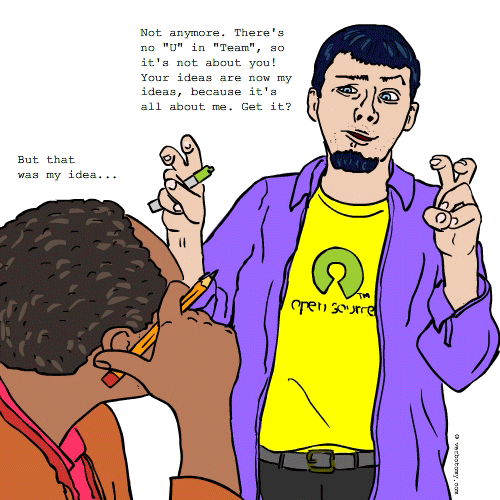 DEFINITION: n. A team member who always shares the workload, but nevertheless tries to get exclusive credit for any work done. v. To temporarily suppress your own need for self-aggrandizement.
Colaboregoize
Pronunciation: co-lab-or-ego-eyes
Sentence: John knew it was Hester who colaboregoized his copyright mark with the red pen.
Etymology: Originating from the work of the collaborators, into the source of one.
Points: 884