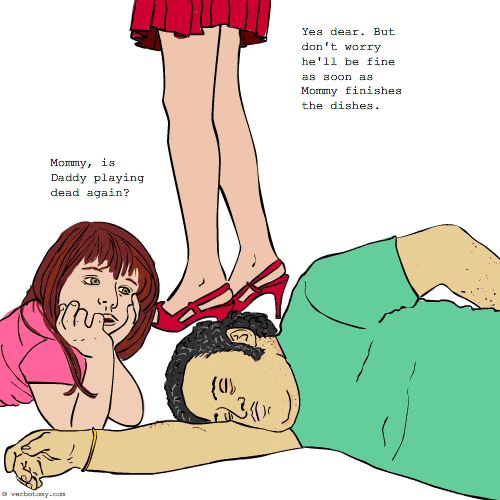 DEFINITION: v. To be physically overcome by a sudden illness, disability, or even death when asked to participate in unrewarding activities -- like work, or household chores. n. A person who gets sick when asked to work.
Excusident
Pronunciation: ik-'skyü-z&-dent
Sentence: Janet had an excusident when her mother asked her to vacuum the room.
Etymology: Having an accident to be excused from something. Excused, accident, excusident.
Points: 236