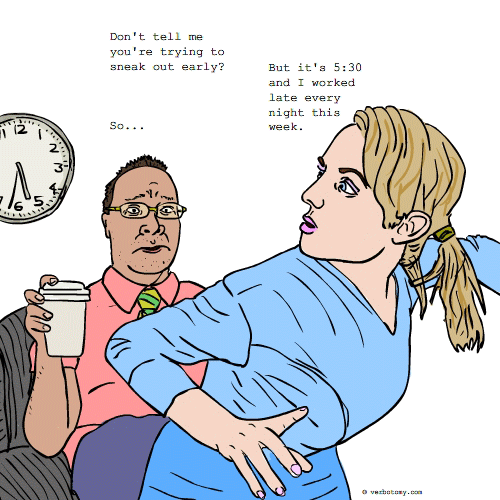 DEFINITION: n. A type of frustration created by a manager who never notices when you work late, but always nags you for leaving early whenever you leave on time. v. To carefully monitor your subordinates to ensure that they never leave work a minute early.
Drachronian
Pronunciation: drey-KROH-nee-uhn
Sentence: "Time is money" yelled Bob so often at his long-suffering staff, that all were finally diagnosed as suffering from drachronian's syndrome, and placed indefinitely on tick leave.
Etymology: Blend of DRACO of draconian fame: Athenian lawgiver who mandated death as punishment for even minor crimes. Fig: severe, inflexible, ruthless. CHRONO, Gk meaning time, as in chronology. DRACULA: ogre, terror, bugbear. IA: suffix meaning disease, state, condition.
Points: 809