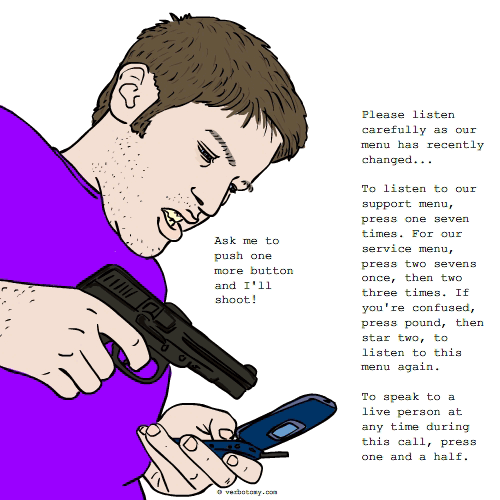 DEFINITION: v. To call a phone "help line" and spend 45 minutes pushing buttons and screaming at dumb voice-recognition system, before being automatically disconnected. n. A push-button or voice-activated phone menu system designed to irritate those who use it.
Eternadial
Pronunciation: eterna-dail
Sentence: All I could reach was their eternadial, which kept me busy for nearly half an hour before I gave up before reaching a real person.
Etymology: eternal+dial
Points: 632